LIVE & STUDY AT THE

SWISS BOARDING SCHOOL

As a family-oriented Swiss international school, we consider all students our children. We want to give each and every one of them chance to study and find their passion at Haut-Lac.

It's only a short walk from our boutique boarding home to our school campuses for international students and athletes, who want to benefit from Haut-Lac's truly bilingual, English or French academic and extra-curricular expertise.
What does a typical day look like

for Haut-Lac boarders?
EXCELLENCE IN EDUCATION

THE ACADEMICS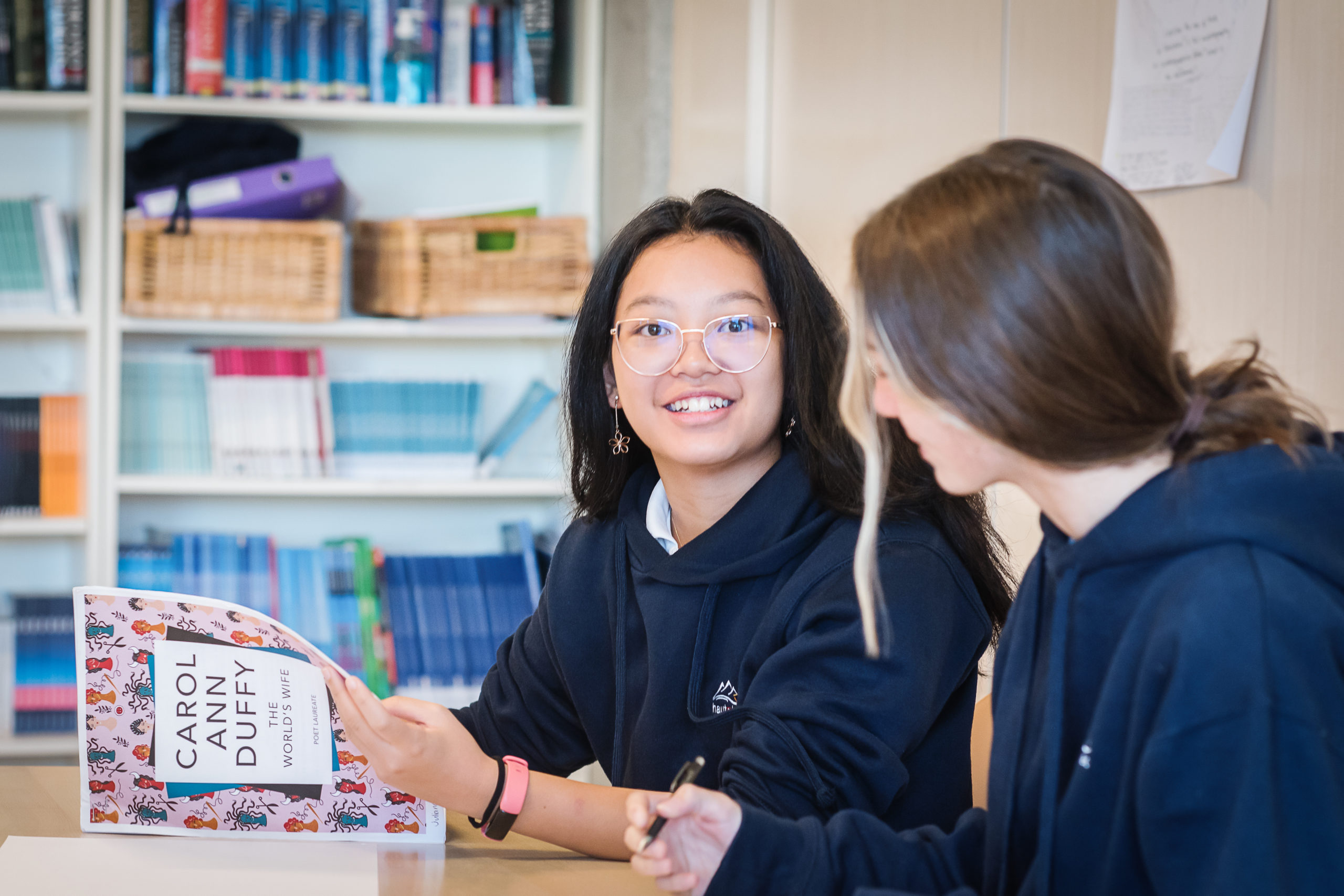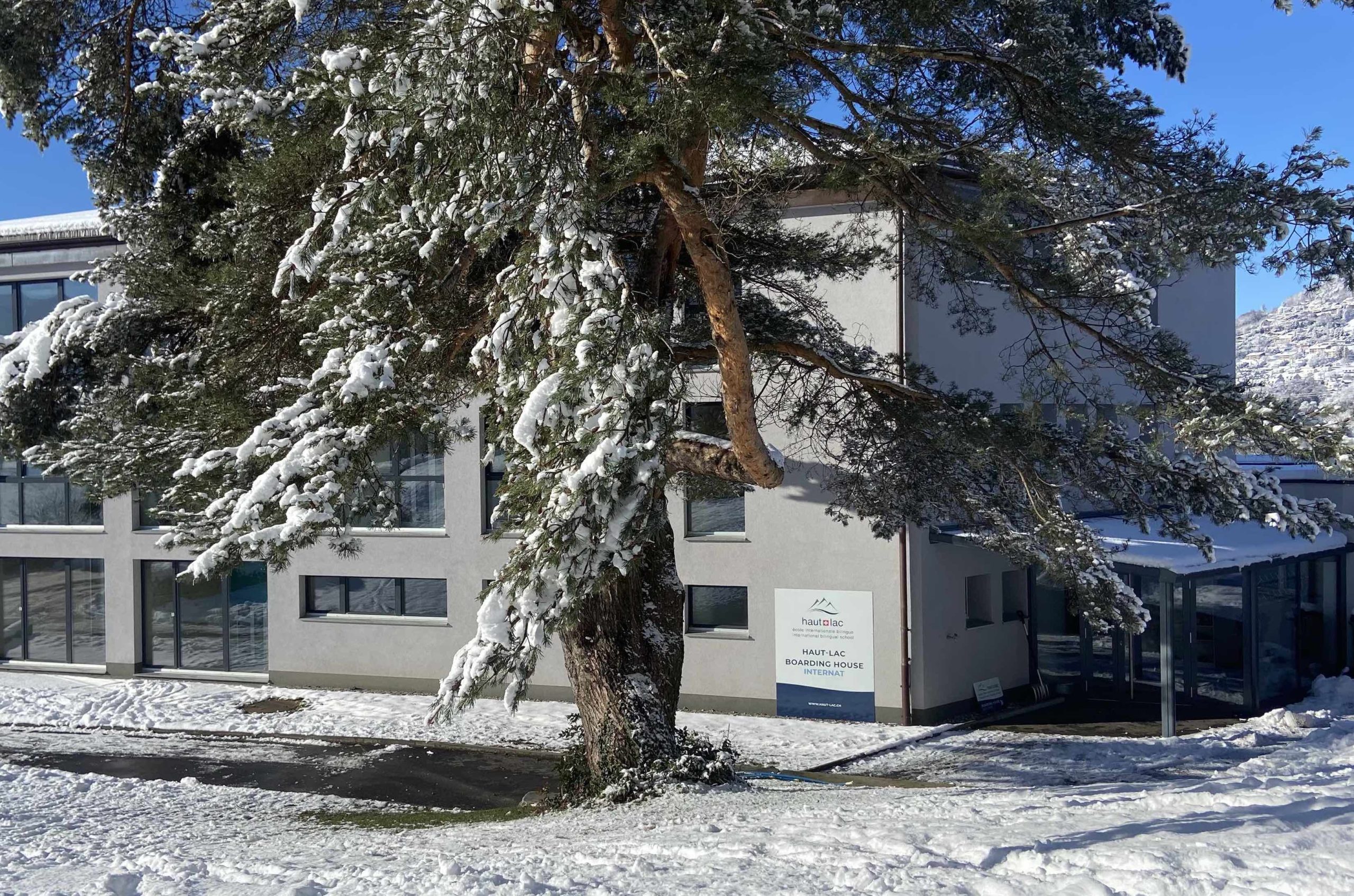 HOME AWAY FROM HOME

THE ACCOMMODATION
A bright and cosy, two-person bedroom with private bathroom
Power breakfasts, lunches and dinners to boost productivity and energy levels
Two dedicated study rooms to ensure maximum focus during weekend and evening homework time
A spacious common room, terrace and large garden overlooking Lake Geneva and the Alps beyond in which to relax in the evenings and at weekends
Five outdoor sports fields/courts, a triple sports hall and an indoor fitness room to help them stay active and/or relax after a day of learning
Activities and experiences led by our supportive tutors and caring boarding house parents to ensure the physical and mental well-being of our boarders
Experienced boarding house parents and school counselor to ensure the day-to-day safety and well-being of our international children
Take a look inside

The Boarding House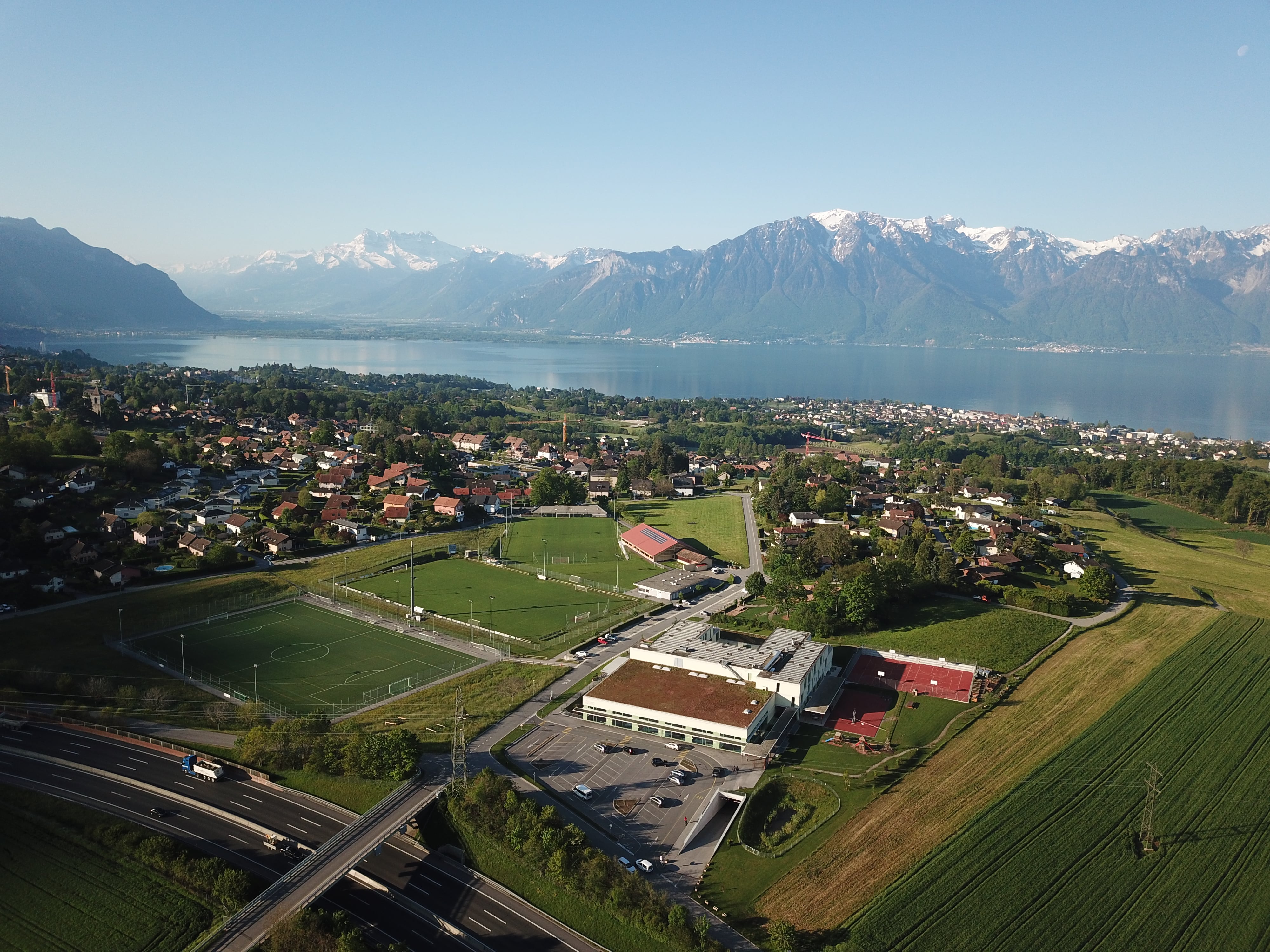 FEEL AT HOME

IN SWITZERLAND

Haut-Lac is an international school with over 50 nationalities. But unlike other international schools, 62% of our students are local and 21.6% of those are Swiss. And it's this stability that helps the others settle into life with the Haut-Lac family and in Switzerland quickly.

Within the boarding house, however, we opt for diversity by capping each nationality at 10%. Our boarders are therefore able to better their multicultural awareness and understanding as they get to know and interact with their international family during their studies. Skills that will put them in good stead when they enter the real world after graduation.
FEEL GOOD &

SUCCEED

As a family-oriented local international school, we consider all students our children. We want to give each and every one of them the chance to study and find their passion at Haut-Lac. We therefore opened a boutique boarding home for:
international students seeking a bilingual, English or French IB education on the shores of Lake Geneva.
student-athletes looking for a way into the world's top universities without abandoning their sporting dreams.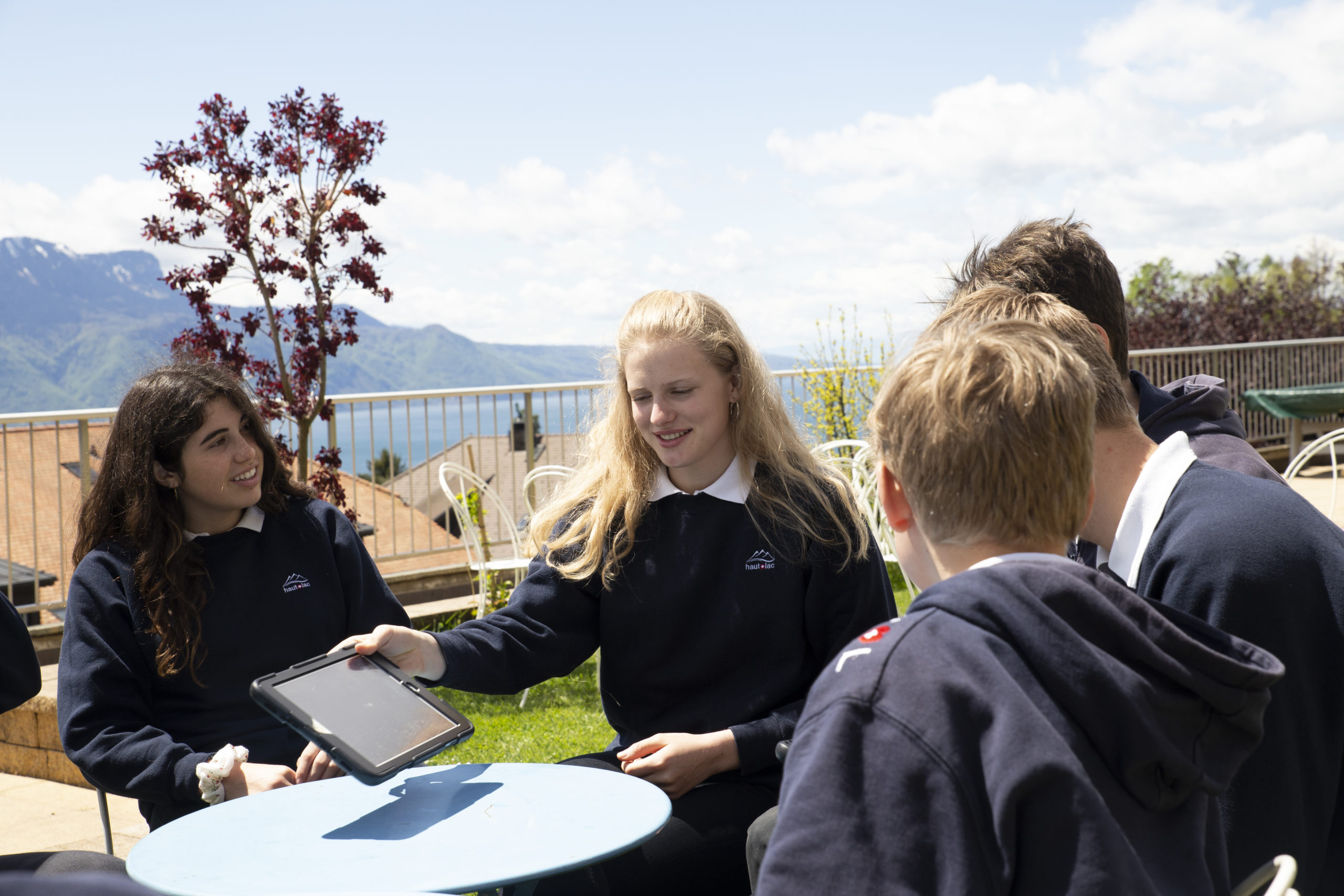 When not studying high quality
IBMYP
,
IBDP
and
IBCP
programmes, they can be found enjoying:
over 150 artistic, cultural and sporting after-school activities with their Haut-Lac peers and boarding siblings,
learning and/or developing their skiing skills with qualified instructors from early December until end of March.
discovering the local area on planned cultural and sporting weekend activities and trips,
or simply enjoying some free time with their extended family in the comfort of the boarding house.
A Study Day

At Haut-Lac

With over 30 years' experience, our academic and boarding house teams see to it that Haut-Lac boarders are able to make the most of their studies and time in Switzerland.

They do so with high quality academic lessons followed by diverse in-house after-school activity clubs, supervised evening study sessions, and relaxing downtime before bed.
07:10 – Wake up
07:15 – 07:50  –  Breakfast
08:00 – Minibus to school
08:10 – 08:25  –  Registration & Tutor time
08:25 – 12:10  –  Lessons
12:10 – 12:50  –  Lunch
12:50 – 15:25  –  Lessons
15:40 – 17:30  –  After-school Activities or Study
17:00 – Afternoon Snack
19:00 – 20:00  –  Dinner
19:00 – 21:00  –  Study, Free Time & House Activities
22:00  –  Bedtime / Lights Out
Meet the Haut-Lac

Boarding Parents

We know choosing the right boarding family for your child is difficult.

Boarders need a home away from home. A place where the habits of home are embedded into daily activities, where their lives' milestones are celebrated, where their achievements are recognised, and where they are sure to find a friendly face at the end of an academic day.

A home led by parents similar to their own. Parents who care and provide them with welcoming, structured environment in which to develop their independence and take charge of their lives. Parents who are there to listen, to encourage and to supports each of them on their individual pathways.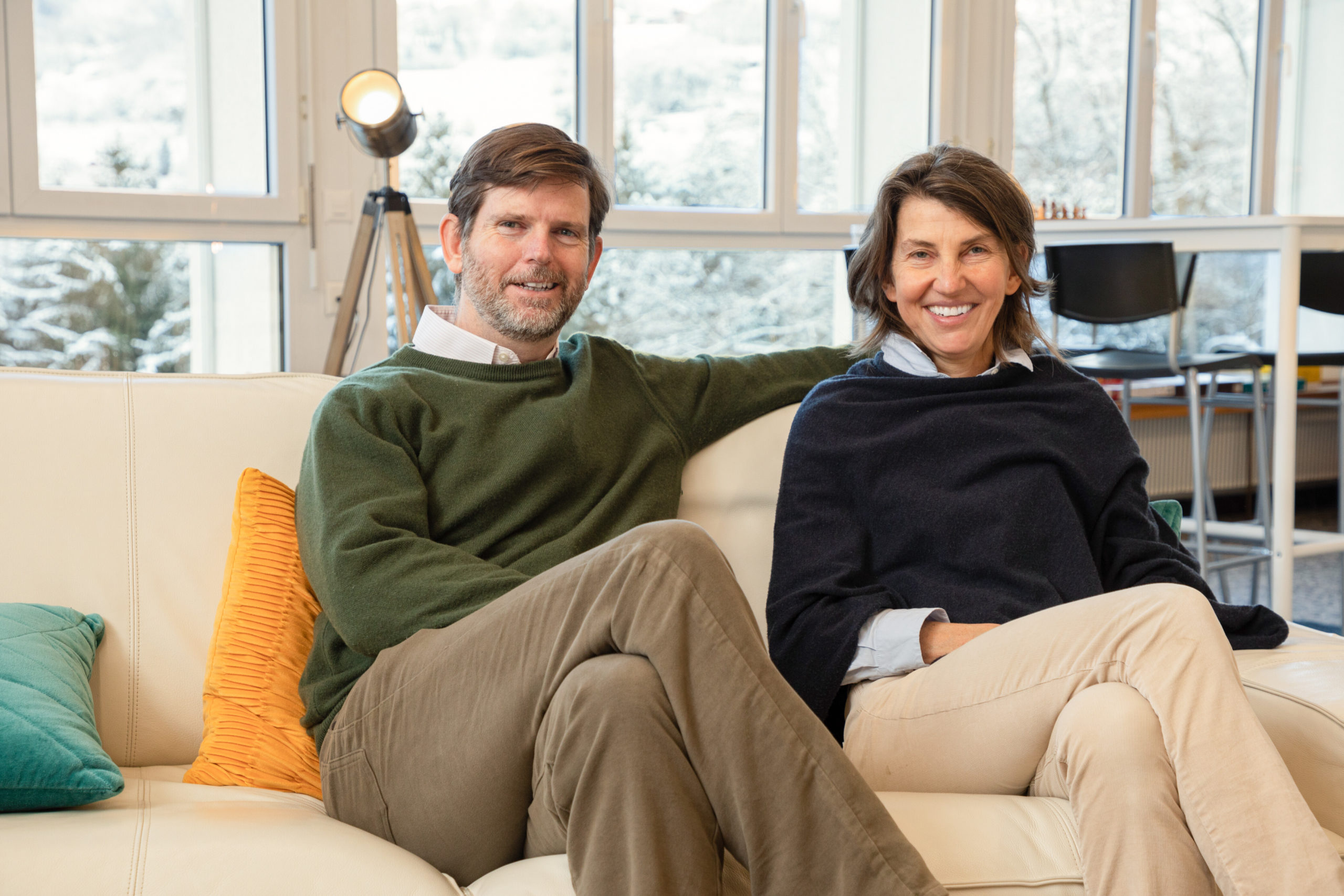 George Carver
9 years working in student expeditions worldwide
7 years teaching Modern Foreign Languages
6 years overseeing boarding houses in Switzerland 
"I love being a houseparent – it is a great responsibility looking after the

students in the house, but it is also a great privi

lege to play such an important role in their lives during their formative years. There is never a dull moment!"
Katie Carver
8 years working in student expeditions worldwide
7 years teaching English Language
6 years overseeing boarding houses in Switzerland
"Being a houseparent is like having a huge extended family, which I love. Getting to know the boarders and supporting them is not only a great responsibility but also a privilege. Life in a boarding house is great fun, every day is full of surprises and no two days are the same!"
BOARDING FAMILY

EVENING & WEEKEND FUN

With quality, interactive lessons and over 150 exciting after-school clubs, Haut-Lac boarders have plenty to occupy them during the school day. But what about in the evenings and at weekends?

Our boarding house parents take over with a full schedule of activities and trips for them to take part in. If they're up-to-date with their work that is.

For no extra fee, Haut-Lac boarders are able to discover new interests and make friends outside their class during activities, such as Laser Game, Karting, Canyoning, Adventure Park, Skiing, Tobogganing, ball sports and archery.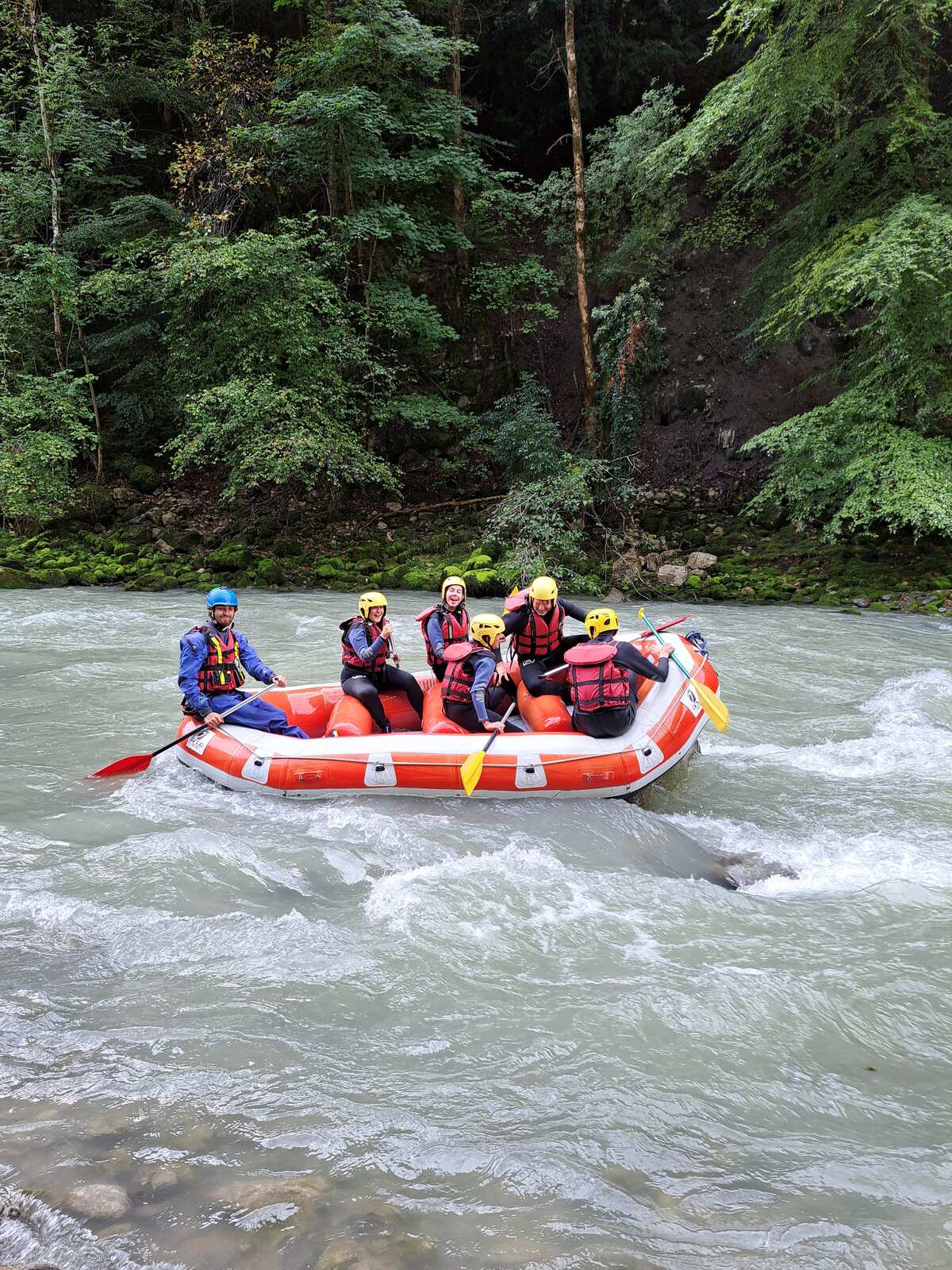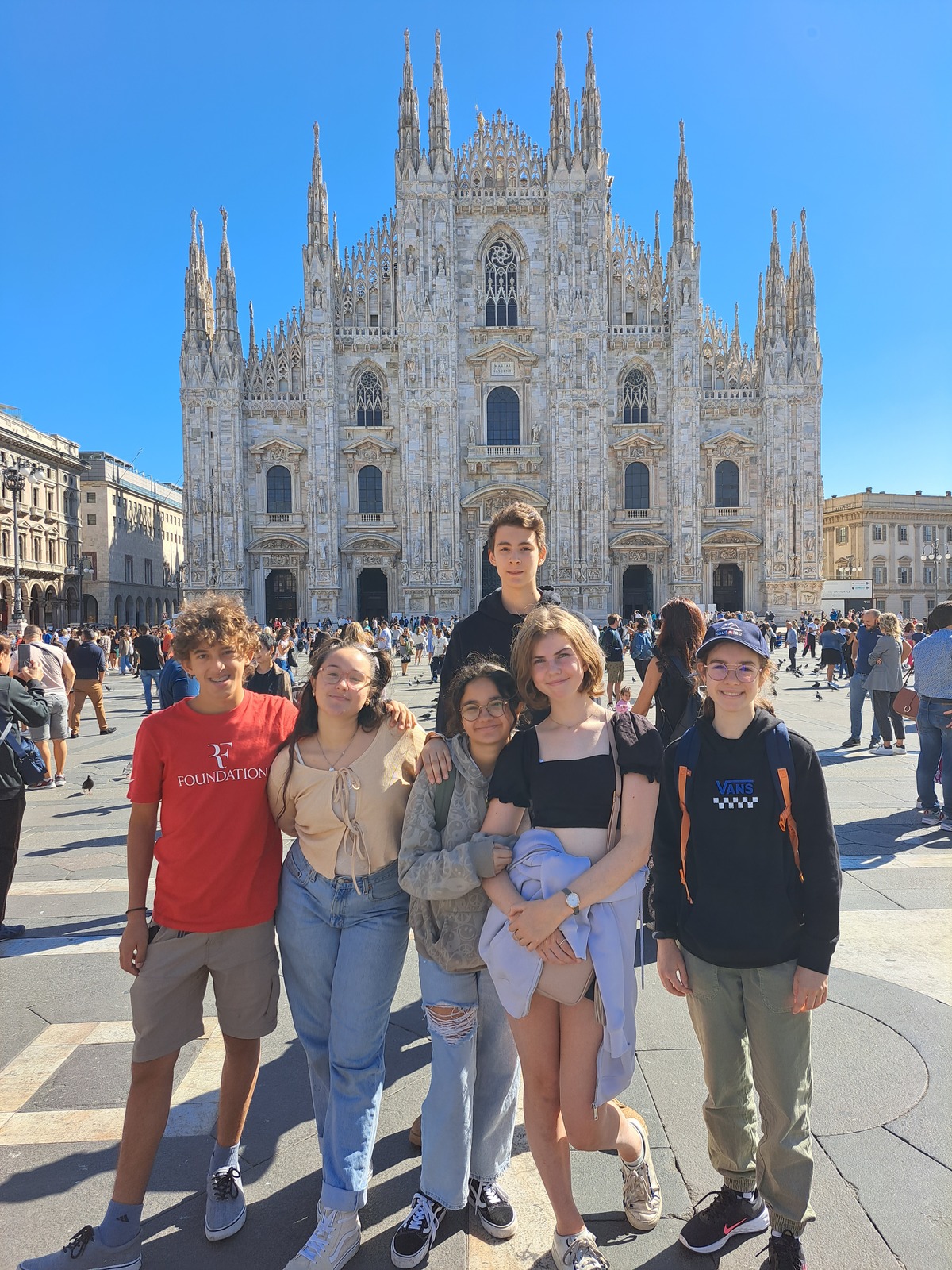 BOARDING FAMILY

TRIPS & EXCURSIONS

The only way to experience a country is to get out and see the sights, right? So we've got a whole

host of cultural excursions to major Swiss towns and attractions

like the capital Bern, the Olympic Museum in Lausanne, the UN in Geneva or the FIFA Museum in Zurich for our boarders to enjoy.

We've also got long weekends and holidays covered, albeit for an extra sum. Boarders who are either unable to return home during term-time holidays can sign up for international and/or multi-day trips to places like Europa Park in Germany, the Ticino in southern Switzerland, Paris and Milan with their extended boarding family.
A HISTORY OF

BOARDING AT HAUT-LAC

Haut-Lac International Bilingual School has gone full circle.

Rewind to 1987, when Anne-Marie & Neil Harwood and Grainne & Jean-Louis Dubler, our Founder-Directors chose the Swiss Riviera as the base from which to provide young people with a quality bilingual education. There, alongside two of Haut-Lac's current Senior Leaders, Stevie and Julie McShane, they set up the first Institut du Haut-Lac boarding school.

Students from all over world were welcomed onto its campus, first in La Tour-de-Peilz and then in Mont-de-Corsier, to live and learn in English and French with qualified native speakers. And, of course, experience local and European culture through a rich, extra-curricular activity programme, similar to the one run at Haut-Lac today.

It was only when their daughters reached school age that the Founder-Directors decided to switch focus, and create a day school with the same ethos for local international families.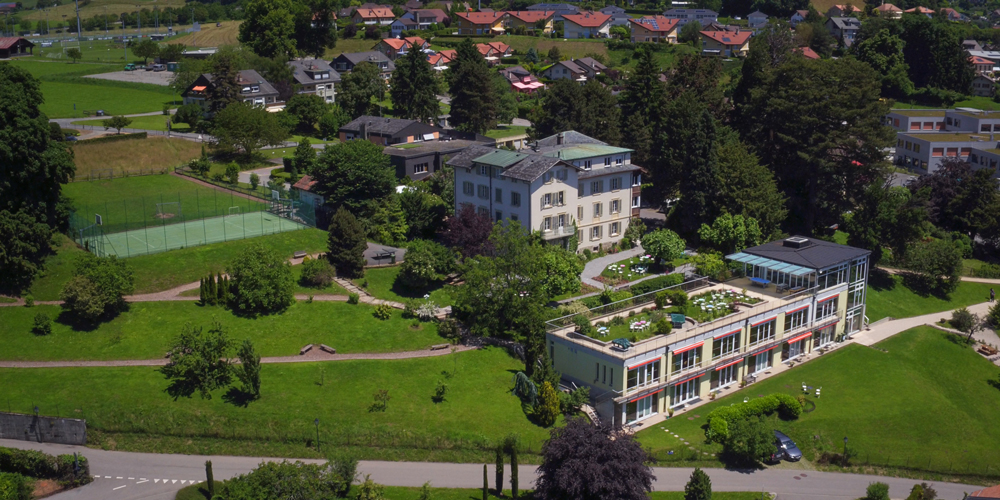 This did not, however, mean the end of the Institut du Haut-Lac. And now, they are looking forward to overseeing the well-being of a new boarding family at Haut-Lac's new Boutique Boarding House.
Together with Rosella Cosso, Haut-Lac's Secondary Academic Head who has worked with boarders for over 20 years, they will ensure international students and athletes make the most of their studies and time in Switzerland.
ABOUT THE

ADMISSIONS CRITERIA

As an international school, we accept boarding students and athletes aged 11 and up from all over the world. Before we grant a place, however, we make sure Haut-Lac is the right family for each boarder. And we do so by asking them for:
school reports from the last two years as we do for day students
an additional character reference to ensure they'll get on well with their boarding house parents and siblings
For more details on the Haut-Lac admissions procedure, simply contact us below